Burkhart Gilchrist Architects Incorporated (BGAI) is a creative, collaborative and experienced Architectural practice with a strong client focus. Our approach to work cooperatively drives our design process and promotes engagement of clients with their broader community context to develop design projects which enhance the spaces, places and experiences of our built environment.
Our history in this community began in 1981, when David Gilchrist established a local architecture firm in the Sarnia-Lambton area. David Gilchrist Architect (DGA) and the team provided architectural services to the local area for 35 years. In 2016 the business transitioned to Burkhart Gilchrist Architects Incorporated including a team of an architect, Intern Architect, CAD technician and Office Administrator. BGAI continues to be dedicated to serving our local area with quality architectural services.
We have experience and knowledge of all aspects of the building process which inform our work: from initial ideas, analyses and programming, through design development, construction and post-occupancy evaluation. We work at multiple scales and in a wide variety of physical and conceptual modes. Functionality, building science and energy efficiency are critical elements that are routinely incorporated in our work, reinforcing our objective to design durable, sustainable, buildings and facilities that meet the programmatic needs of our clients. This approach achieves results for our clients that assist in reducing operating costs while being mindful of our environmental footprint. We have established a reputation for quality design work through a range of community, institutional, commercial, residential and industrial projects.
BGAI is invested in both the history and the future of the Sarnia-Lambton area. We live in the local community and take pride in the buildings that we continue to encounter throughout our daily lives. First-hand knowledge of this region helps inform and shape decisions about local projects. We have experience and are familiar with the City of Sarnia and their procedures in new buildings, modification of existing buildings and facility repairs. Our design also seeks to explore the integration of architecture and the surrounding site, compositions of material and texture, and articulation of detail throughout the design. Our objective is to provide better buildings for our clients while positively impacting the surrounding vicinity.
Our office develops design and documentation for each of our projects with the extensive use of 3D software, ArchiCAD along-side other industry-standard programs and tools. Working in this method provides improved visual information for communication with clients and consultants alike, while also helping to visualize and resolve problems before construction begins.
Architects play a central role in the development of the built environment and our underlying concern for functional spaces, inspiring aesthetics and environmental responsibility inform the design quality of our work. By combining our contemporary architectural vision with expertise from our affiliated consultant team, Burkhart Gilchrist Architects Inc. delivers comprehensive architectural design and built projects which serve the needs of clients today and in the future.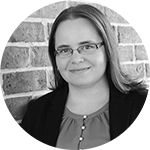 BGAI President | Principal Architect
BGAI President
OAA | MRAIC | LEED AP